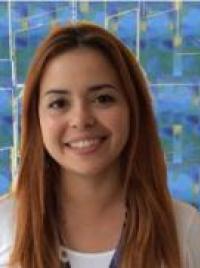 Ms Aryanne Rodrigues
Qualifications:
Licentiate - History - UPIS Master's Degree - Geography - Universidade de Brasília SEE Learning (Social, Emotional and Ethical Learning) - Emory University
During my Licentiate degree I taught History in public schools at Brasília (Centro de Ensino Fundamental 05 e Centro Educacional Gisno). After that, during my academic Master's degree, I taught in several seminars for the students. And I also developed methodologies and training about technology and maps in several government agencies. I have a special interest in Photography, I spend a lot of time photographing Portraits and Nature Landscapes, and I've been practicing for 7 years now. Since I was a kid, I really love Poetry (writing and reading), mainly portuguese and english poets. I love Capoeira! I've been learning about this for 1 year now, and it helps me to develop focus, attention, well being feelings and to learn about the history of Brazil as well. I like Cinema and series (a lot!), and I take it seriously when I do weekend marathons. I love to spend time with my family and my fiance, at home or going to parks and restaurants. Last but not least, I have a special interest in Technology, including databases, data analysis and maps.