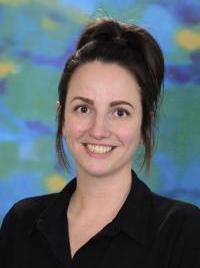 Ms Susan Mccallum
Position:
Year 5 Mentor and English Teacher
Qualifications:
BEd (Hons) Primary Education from the University of Glasgow
After completing my teaching degree I taught a Primary 6 class for 1 year in the North of Scotland. Following this I moved to Doha, Qatar where I have been the Year 3 Teacher for 2 years. While studying at University I also taught English in Austria, Madrid and Malawi and I value every opportunity to experience different teaching and learning styles and adapt these practices into my own teaching. When I'm not in school I enjoy being outdoors, going for walks, running and swimming. I relish the opportunity to travel and experience new cultures and languages. I am very excited about learning Portuguese. When I'm not walking, running or swimming I like to relax with a good book. Reading is a passion of mine and has been since I was a child. I think it's important that children discover books that they enjoy and I am big believer in promoting reading for enjoyment in and out of school. I am passionate about learning new things and hope to instill a love for lifelong learning in all the children I work with. I am looking forward to moving to Brasilia, meeting my new Year 1 class and beginning our year of fun, active learning.