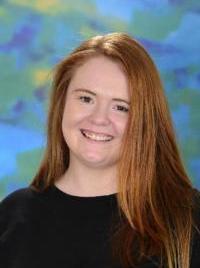 Ms Ione Gibson
Position:
Reception Teacher and EYFS Coordinator
Qualifications:
Bachelor of Education - Primary Education (3-12 years) Intermediate Spanish
I have been teaching Internationally now for 5 years. I began my teaching career in Scotland and since then I have spent my time teaching in British schools in Kenya, Andalucia and Madrid. For the last two years, I have helped start up a new British School in Madrid where I was the Topic Coordinator within EYFS so I am very much looking forward to joining the team in Brasilia. I enjoy using a creative approach in the classroom. I believe that children should have access to an interactive, stimulating and most importantly an exciting and fun learning environment. I have a big love for travel and adventure! I enjoy spending my time exploring new places. Coming from Scotland, I have a great interest in the outdoors. I enjoy music and dancing although I am not a very good dancer I always give it my best! I play the saxophone and enjoy finding live music to relax or dance to. I also enjoy relaxing and reading a good book.