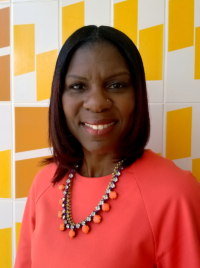 Ms Claudia MacDonald
Qualifications:
Bachelor of Arts with Qualified Teacher Status (BA QTS) Primary Education. University of Surrey (Roehampton) London, England National Professional Qualification for Headship (NPQH) National college for Leadership of Schools and Children's Services.
I have worked as a Primary school teacher, early year's manager, senior leader, and trainee headteacher. As a member of the senior leadership team I have taught across the primary year groups. My teaching experience ranges from teaching in diverse inner city multicultural settings in London to working in the Caribbean (Dominican Republic) 2004-2006 and in Asia (Singapore) 2013-2015. I like to always maintain excellent communication with parents involving them in all aspects of their children's learning, raising standards and expectations. I believe this is fundamental for raising children's confidence and academic standards in general. I have a genuine concern for personal development of all young people including those with SEND and EAL. I have high expectations for all pupils and aim for every child to reach their full potential. I encourage co-operative learning and challenge children's creative thinking so that it is relevant to their own experiences. As a trained dancer my hobbies and interests include all aspects of the arts. I keep my passion for dance alive by visiting the theatre and attending dance classes/events and workshops such as Tap, Salsa and Soul step in line dancing. I ran a very successful dance school for six years and look forward to offering my skills as an after school tap dancer to children/adults at The British School of Brasilia. To relax I enjoy Pilates and swimming which I really want to improve on while living in sunny Brasilia. I hope to gain knowledge of the community and the culture of Brazil. I am at my happiest when I am travelling and look forward to exploring South America and learning how to speak Portuguese.