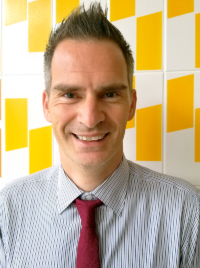 Mr Jon Robinson
Position:
Year 6 Teacher and Upper Primary Coordinator
Qualifications:
B.Sc. Zoology Postgraduate Certificate in Education National Professional Qualification for Senior Leaders
I have thirteen years teaching experience, the first four years of which were spent teaching Year Six in Newham, London. Since moving overseas, I have spend two years teaching in Qatar; four years teaching in Oman and I will soon complete my third full year of teaching in Brunei. I have taught every Key Stage Two year group and I am currently a whole-school Science Specialist Teacher - this role has provided me with experience of teaching Key Stage One students, as I teach all year groups each week. I am Science, Computing & Technology Learning Leader at my current school, and I have had previous experience of coordinating mathematics and Science among other curriculum areas. I am a firm advocate of child-led learning, and I believe strongly in a style of education that prepares students to be successful in the world in which they live - making creative use of technology to support students learning is a passion. I have a number of hobbies and interests: I run regularly; I enjoy playing golf and I play football most weeks. I am a keen photographer and I have used photography to capture images and memories when travelling with my wife, Sffia. Travelling is also a passion and I look forward to immersing myself in a new culture and way of life in Brasilia.